About Us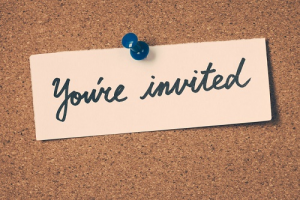 The Silverton Owners Club invites all Silverton owners everywhere to join regardless of your boating area to receive maintenance, purchasing and other advice. All Silverton owners can contribute to and benefit from being associated with this informal organization.
The Silverton Owners Club has been established for the owners of Silverton boats and people who would like to own a Silverton boat
Find out why we are the #1 Boat Owners Club in the Country
We are the only Silverton group in the nation that not only has a bulletin board with over 210,000 posted messages concerning Silverton boat maintenance, buying and selling, general advice and more. We. also publishes 2 different newsletters on a regular basis.
We are first and foremost an information exchange network.
There is NO home base or clubhouse.
We live right here on the Internet.
We are NOT a social club. We don't have activity committees to go around the country and set up dock parties and other activities. Local members plan and host gatherings if they wish to do so.
We are NOT a yacht club. We don't have yacht club protocol, by-laws and rules. If you are currently a member of a yacht club, we won't compete with them for your time or $$$
We do Not have hefty dues and annual fees. The cost is $25 a year —-$2.33 per month
We are NOT a cruising club.
There are NO meetings to attend.
There are NO attendance or participation requirements.
We do NOT sell the names and addresses of our members. All information given to us is kept confidential. We value your privacy
We have a money back guarantee. After paying your $25 fee, you have 7 days to look over our website and all of its content, read our newsletters and get a 100% refund if you decide it's not for you.
We communicate and exchange information and personal experiences about our Silverton boats and yachts through our newsletter as well as our bulletin board. Our newsletter is written by Silverton owners for owners and is filled with stories and information that you will not find anywhere else. When your application and payment has been received, you will be notified via email and receive a password to our bulletin board, which includes  forums dedicated  to gas and diesel engines, generator  discussions, electrical, how to fix things, selling boat equipment as well as forums dedicated to specific boat models.
Only the $25 annual subscription fee collected from the members financially support the club. That helps us support our dock parties and maintain and upgrade our website. We do not receive corporate or dealer financial support for club operations.
We do not have income from advertising.
Selling your boat? All the more reason to join! As a member, you can sell your Silverton boat for free on our website Market Place. Other boat clubs and yacht broker websites charge up to $125 to put your boat on the web. Many people look here before purchasing a Silverton boat so we can help you reach all the web visitors who are shopping for a boat. Last year we had over 215,000 visitors. Your boat ad stays on the board until you sell it or as long as you are a member in good standing.
YOU DO NOT HAVE TO OWN A SILVERTON BOAT TO JOIN THE CLUB
We welcome Wannabees in the group while they are shopping for a Silverton boat. We give them the opportunity to communicate with someone who has a boat like the boat they are hoping to buy as plus all the benefits of regular members. Smart shoppers join the club before they buy to learn the right questions to ask about price and Silverton boat maintenance.
Come into our group and meet other Silverton Owners. The boats in the group range from the oldest to the newest. The smallest to the largest. Our bulletin board helps members with the same boat or who boat in the same area to find each other.
NEWSLETTER SUPPLEMENT/in your email box weekly
Don't have time to visit the bulletin board?  Or concerns about remembering to go to the bulletin board?  Don't worry, we will bring news and stories to you.  Each week, we email out an electronic newsletter called the E-News. The E-news includes news, information and stories from the Silverton Owners Club that we do not run in the newsletter. It is a supplement to our monthly published newsletter, which we also deliver to your email box so that you don't have to go log in anywhere to read it.
You can even read our newsletters  on your smart phone or tablet. A click on a link will take you right to it. Nothing to download.
We publish 12 months a year. This is an active group winter & summer
We process applications within a few hours or less of receipt and we do it 7 days a week.
Please contact us if you do not hear from us a few hours after you submit your application online.  
Unlike other websites on the Internet, you can pick up the phone until 11:00PM 7 days a week  and get a live person who can help you if you have any problems with our website.   And every time you call, you get the same person on the phone so you don't have to keep telling the same story to everybody you talk to. When you call, you won't get transferred around to 2 or 3 different people telling each one the same thing. And I speak English.
Learn more and find our application now  by visiting our main web site www.silvertonclub.com
Or following the link below
https://www.silvertonclub.com/join-the-club-online/
Contact us at SilvertonClub@yahoo.com  OR call or text 239-940-0405 if you have problems submitting your applications.
Nyla Deputy
Silverton Owners Club
P.O. Box 150310
Cape Coral, FL 33915
Phone & Text 239-940-0405
Fax 239-800-4977
www.silvertonclub.com